One of the most common questions I get asked when people see me flying is "how much did it cost?"
And if you are planning on getting into the hobby, then it's a very legitimate concern to have! You're going to need a bunch of parts: a transmitter, the quadcopter itself, batteries, FPV gear, and tools – a lot of different stuff! So let's dive in with recommendations.
Update: I've put together a post on parts for a cheap quadcopter for less than $150. You'll still need the other stuff, but the drone itself will be inexpensive!
You can also build along with this guide on building said copter.
Transmitter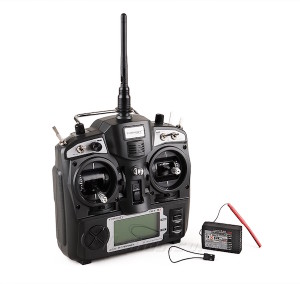 The first thing you are going to need is a good transmitter and receiver.
There are three brands of transmitters that most people prefer – Turnigy 9X, FrSky Taranis X9D, and Spektrum DX models.
The Turnigy 9X is pretty cheap(but good), and with shipping, it'll cost around $80. The Taranis and Spektrum models are more expensive, at around $250 with shipping. Personally, I would prefer getting a good radio from the start, but for arguments' sake, let's assume you went for the cheap one, so your cost so far is $80.
Note: I would prefer the better transmitter because it is a one-time investment.
Quadcopter frame and parts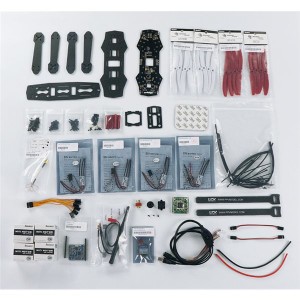 Next, you'll need an actual quadcopter itself! Now you don't want to go too cheap here, because you want good quality – but you don't really have to go overboard. A great starter miniquad is the ZMR250.
If you prefer ordering locally from the United States, then stores like MultiRotorMania also offer 250-sized quadcopter kits for around $200. These kits don't have a flight controller($30) or FPV gear($60 for transmitter + camera). The advantage of buying locally is the service you'll get – which may be far more valuable than the few dollars you'll save ordering from overseas, so that's up to you to decide.
Lets go sort of halfway here, too, and set the cost of your build itself to $250.
So far, we've spent $330, and we've got a transmitter, receiver, and complete quadcopter kit.
Note: You can buy all the parts separately, and it would work out to be about the same(if your components are similar). Using brand-name motors or more expensive flight controllers/ESCs will increase the cost. But for beginners, these estimates are fine.
Batteries & charger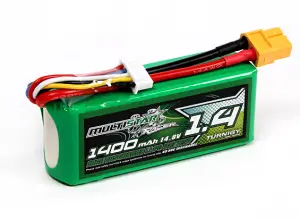 You can't fly without batteries, and you can't have batteries without a charger! For the type of drone we saw above, these 1400 mah 4S batteries are great. These were actually recommended by Stu from UAVFutures.
These batteries are $20 per battery, and you'd need at least 4 batteries for some decent flying time, so including shipping, you're looking at $100 for the batteries.
A decent charger like the iMax b6(entry level) is around $50.
So for both put together, you're looking at $150.
So far, the total we've spent is $480.
FPV Goggles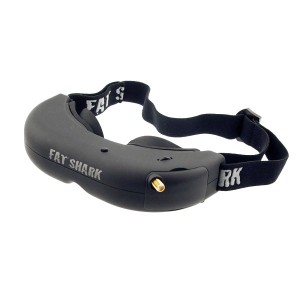 To fly FPV, you'll need some way to receive the video your quadcopter is transmitting. FPV goggles range from cheap to very expensive, so there's a wide variety available.
If you want to go really cheap, consider getting the Quanum DIY V2 goggles – at $70 including shipping, they are a bargain and have a great screen. You'll still need to buy a battery for them($20) plus a receiver and antenna($50), so the total cost is actually going to be closer to $150.
Instead of the Quanum DIY which are quite big, I'd actually recommend going for smaller Fat Shark goggles such as the Attitude V2 or V3(I use the V2). The Attitudes have receivers built in, so you'll just need an antenna and battery and you'll be good to go.
Getting good goggles is like getting a good transmitter – it's a one-time investment, so you may as well spend a little up front. On average, decent goggles will cost you around $300.
This brings the total we've spent to $780.
Propellers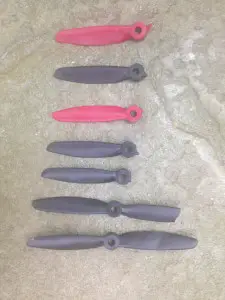 If you fly quads the right way, you're bound to break some propellers when you crash trying to pull off awesome stunts. You do get some props in the kits I linked to above, but hey, those aren't going to be enough!
For around $20, you can grab 10 sets of DAL props(which don't break very easily) from Surveilzone.com.
That brings the total to $800.
Tools
We've got everything we need, except for tools!
Here are some of the tools you'll need:
A good soldering iron and solder wire
Read my review of the TS100 soldering iron here
Hex keys
Heat shrink
Various nuts and bolts
Pliers
A hobby knife or box cutter
A torque wrench
Silicone wire
Various wire connectors
Put together, it should all come around $100.
So the grand total you are looking at is about $900 to get started. That's a little on the expensive side, but remember that almost $400 of that $900(radio, fpv goggles, some tools) are a one-time investment.