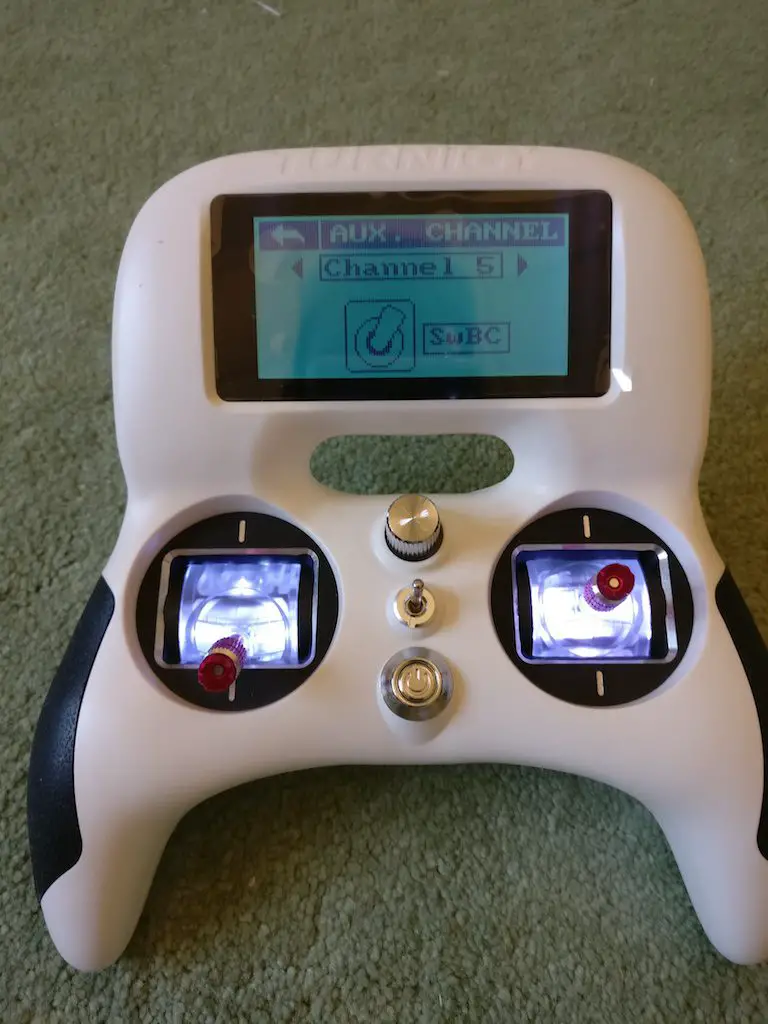 I picked up a Turnigy Evolution and it finally reached yesterday. I already have a Taranis X9D Plus, so I mainly got the Evolution just to do a review and then sell, but a small part of me was of the opinion that I should just keep it if I liked it!
So did I like it? Yes.
Am I going to keep it? No.
Related: FrSky has come out with a radio with a similar form factor to the Evolution.
A perfect miniquad radio?
The Evolution's is incredibly well priced. At around $75 shipped, you get a decent, portable, SBUS compatible radio with up to 8 channels. You really can't complain.
In the box, I got a radio, a PPM/SBUS compatible receiver(the wiring is different on the pins than the FrSky receivers, so make sure you've switch it around on your FC before plugging in). I also got a manual(pfft) and a micro USB cable. The cable goes into the side of the radio, and that's how you charge it. You could either plug it into your computer or even into an iPhone or
Depending on who you ask, the form factor is very nice. Everyone will agree that it's incredibly lightweight and perfect to just toss into a backpack along with a pair of goggles and a miniquad.
Inside the box, you'll find the radio with a plastic cover attached to it. This cover is an awesome idea, because it covers the vital parts of the radio for you. It's lightweight, but durable enough that you could just cover the radio and toss it in your backpack.
Because portability is such an important issue, the antenna does not protrude out of the radio at all. If you open up the back of the radio, you'll see they've routed the antenna wires behind the screen.
However, the shape is really different than that of what you're used to in a radio. It follows the form factor of the TBS Tango, which looks more like a game controller than an RC radio.
It is more in the shape of a video game controller – something like you'd be used to if you come from a gaming background. If you are/were an avid/hardcore gamer, you'll feel right at home with this transmitter.
The rubber grips are a really nice touch and even though the Turnigy Evolution is very light, it still feels nice to grip.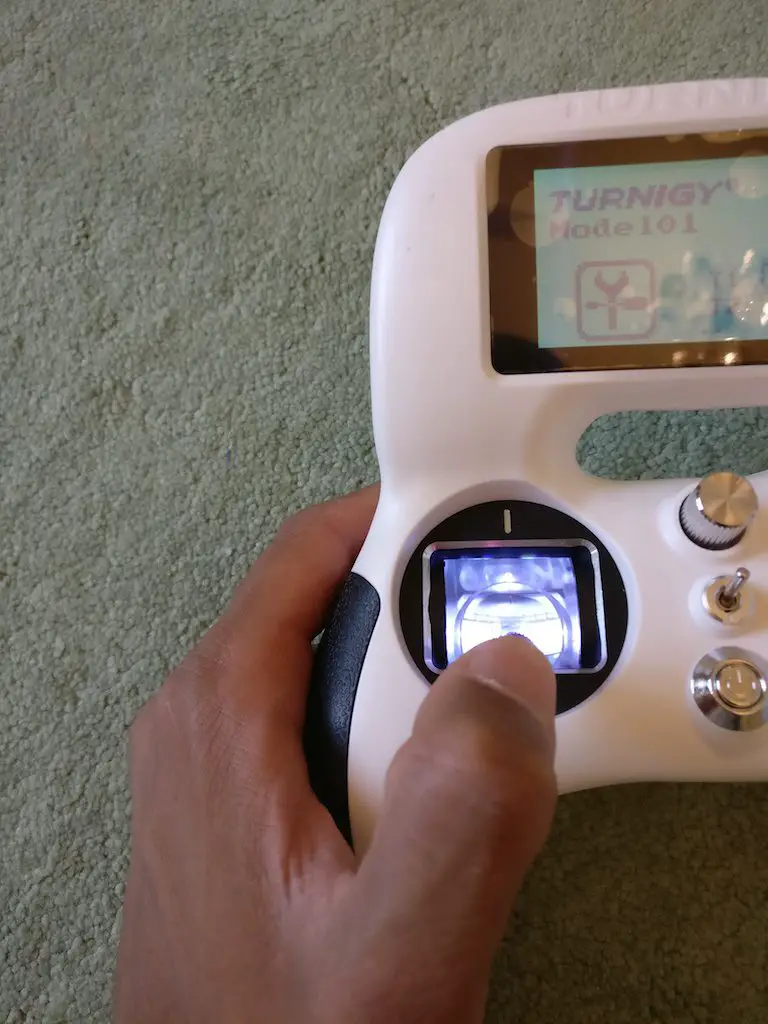 It's also got 1 two position switch, 2 three position switches, and a knob in the front – which is more than enough if you are just flying miniquads.
Honestly speaking, I've got a Taranis with all the fancy bells and whistles and I only use two switches on it – one to arm and one to reset the timer and telemetry. That's it – there are 7 switches, one knob, and two sliders which I just don't use, period, and I probably never will.
The Evolution has its own proprietary firmware, but a quick browse through the menu will reveal pretty much all the options you need. You can map channels to individual switches, adjust endpoints, add subtrims, and set up timers. There's also binding to receivers, of course.
For every day miniquad flying, you're not going to need much else.
The entire menu can be accessed by the touch screen, which was surprisingly responsive considering the price. I was expecting you'd have to push with significant force, but even a light touch did the trick. To scroll up and down, you just have to swipe with your finger.
It was also very easy to set up in the simulator. My Macbook recognized it immediately, and I only had to map the channels in Velocidrone to get it up and running. It took less than 1 minute to do that.
There are some decent receivers available for this radio – the one it comes with is nice and compact, about the size of an X4R-SB, but you can also get this one(FS-A8S) from Banggood which is even smaller.

What I didn't like
There's actually very little I don't like about this radio, aside from the fact that it's very hard to use if you pinch! I don't "true pinch", I'm more of a "hybrid pincher" where my thumbs are still on top of the sticks but I use my index finger to help smooth the movements and be more precise.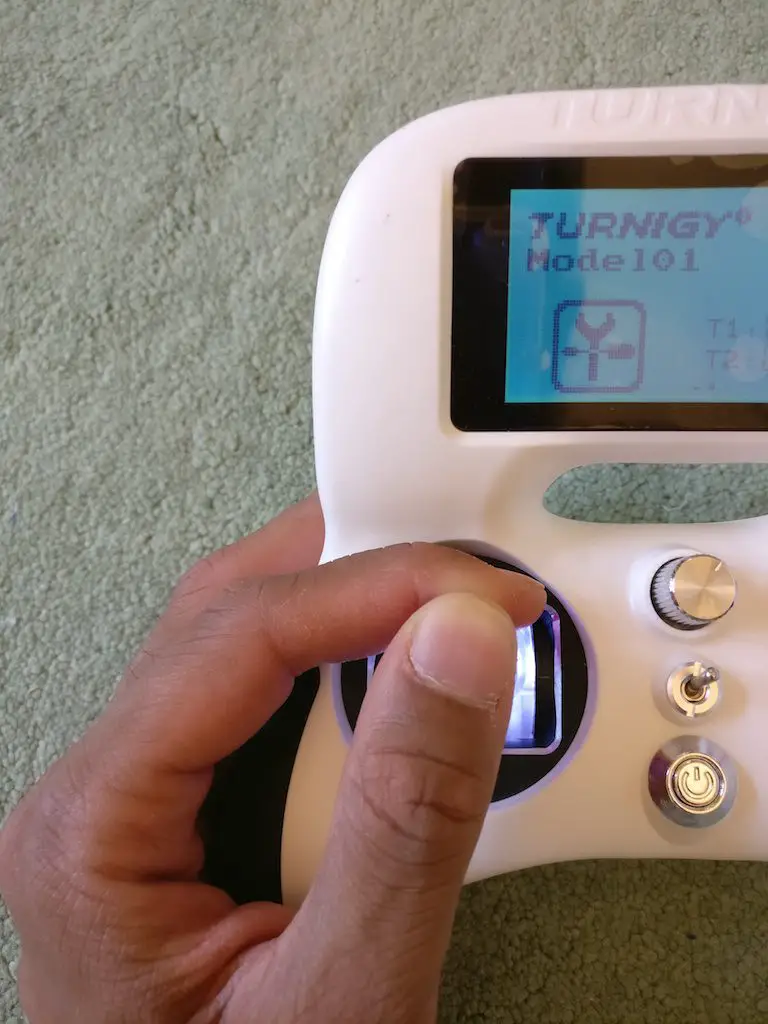 You can pinch the sticks in this radio, but your range of motion will be very limited. Because of the closeness of the gimbals to the curvature of the screen, I wasn't able to push either stick fully to the top without my index finger bumping into the plastic of the radio.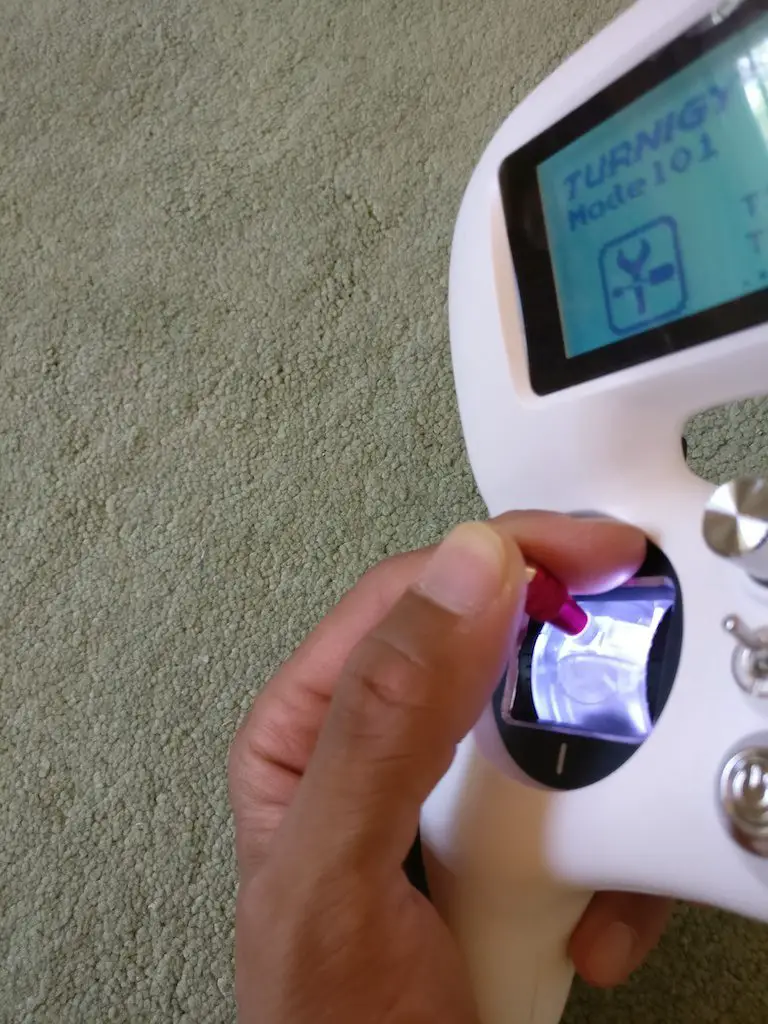 The sticks seemed OK at best. Perhaps it's because I am spoiled by the milky smoothness of the Taranis M9 gimbals, but they seemed a little rough. I opened up the back of the radio and saw that there are screws on the gimbals which you could (possibly, I didn't test it) adjust and loosen the gimbals a little.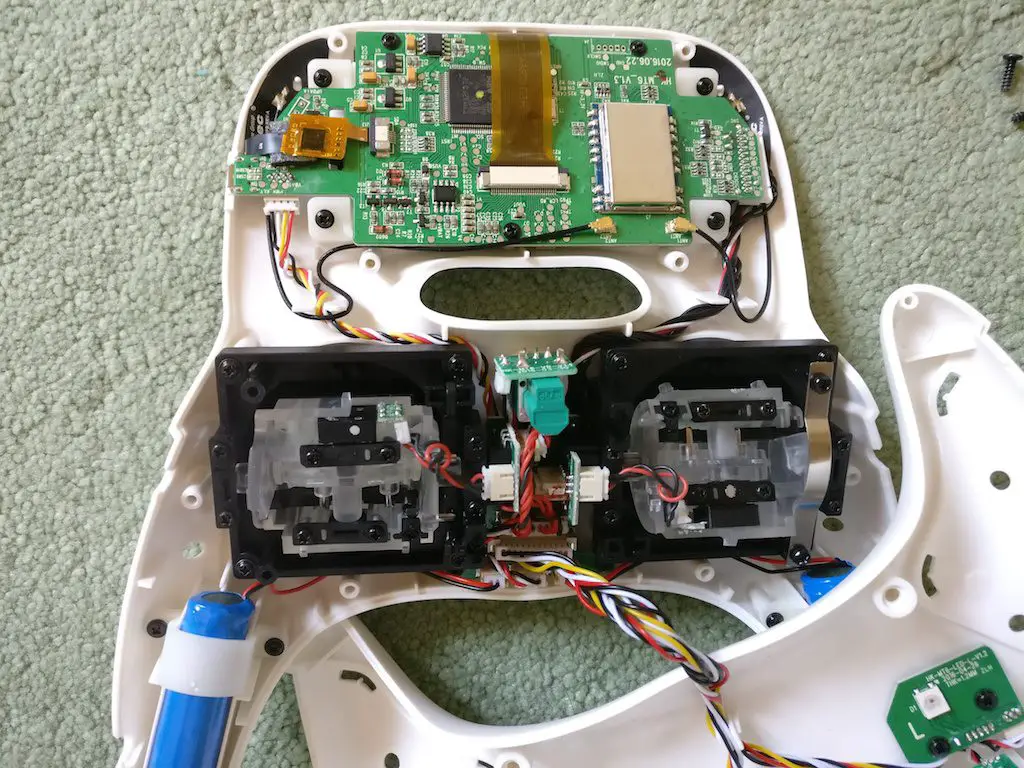 Aside from that, there was no way to know if the radio was charging if it is off. When the radio is on and plugged in, you get a little indicator on the screen that shows you the radio is plugged in and charging, but if it's off and you plug it in, there's no light or indication anywhere, so I wasn't sure how long to charge it.
I could have missed something in the manual, but then again, who reads manuals, right?
Turnigy Evolution vs FrSky Taranis Q X7
The Turnigy Evolution and the FrSky Taranis Q X7 are both touted as great beginner radios, geared towards miniquad pilots. I had the chance to review both, and think either one is great.
If you come from a gaming background and are used to thumbing, then the Evolution is a no-brainer. However, it is very limited to miniquads and very simple planes. Planes are actually a tough deal because there are no trim switches, so if you are getting into miniquads and only miniquads, then the Evolution is a good choice, especially considering it's only $75 or so.
It's also really small and light, a little lighter than the Taranis Q X7 and considerably lighter than the Taranis X9D. The size difference is also immense, and it's a much lighter weight to carry around everywhere.
If you would like a radio that can grow with you, with more bells and whistles, telemetry, and one where you can pinch the sticks, then go for the Taranis.
Again, as far as miniquad flying is concerned, all you really have to ask yourself is "am I more comfortable pinching or thumbing" and that should make the decision for you.