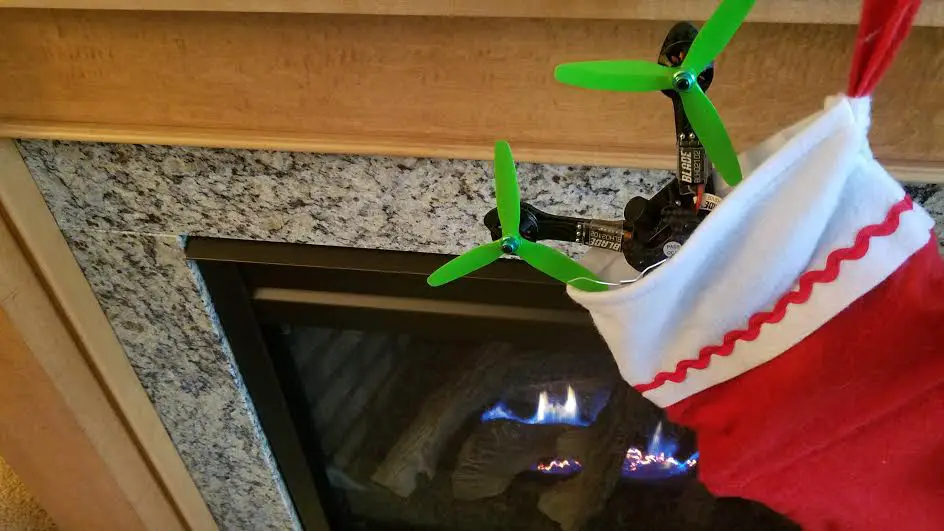 This post was contributed by the awesome folks at AirVuz
Do you have a friend or loved one who is totally into drone racing or flying their drone from a first-person view (FPV)?
As millions of Americans take up drones as a hobby, many are discovering the fun of seeing what their drone sees in real time, which includes racing their drone through obstacle courses or against other drones.
For those who enjoy this particular type of drone piloting, AirVūz, the world's largest online community for drone videos and photography, has created the ultimate list of gift ideas for this holiday season. From small items to entry-level drones for those who want to try their hand at drone racing, the list offers a wide range of gift ideas to fit just about any budget.
"From stocking stuffers to gifts costing $100 or more, we've got you covered," says Tyler Mason, director of digital media for AirVūz, "We have a number of people on our staff who are totally into drone racing and FPV flying. These ideas are gifts that we would love to find under our own trees this year!"
Stocking stuffers (Holiday Gift Ideas around $5-$10 + small items)
Holiday Gift Ideas Under $25
Holiday Gift Ideas Under $50
Holiday Gift Ideas Under $100
Holiday Gift Ideas Over $100
Brought to you by AirVuz
Since its launch in 2015, AirVūz has become the world's leading drone video and photography sharing platform and global community for drone pilots and aerial media enthusiasts. Drone enthusiasts worldwide can upload and share videos and photos in unlimited quantity and at no cost. Site users have free access to an ever-growing library of drone media content including easily browsable categories such as travel, extreme sports, golf courses, drone racing, landmarks and more. AirVūz users also have access to original AirVūz content, including the weekly AirVūz News program, profiles of top content creators, product reviews, and how-to information for drone pilots on how to take and edit high quality drone video.