The kind folks at Gearbest sent me some LD Power 2307 motors. These are HUGE, torque-y motors and they dwarf my other 2205 motors when next to them.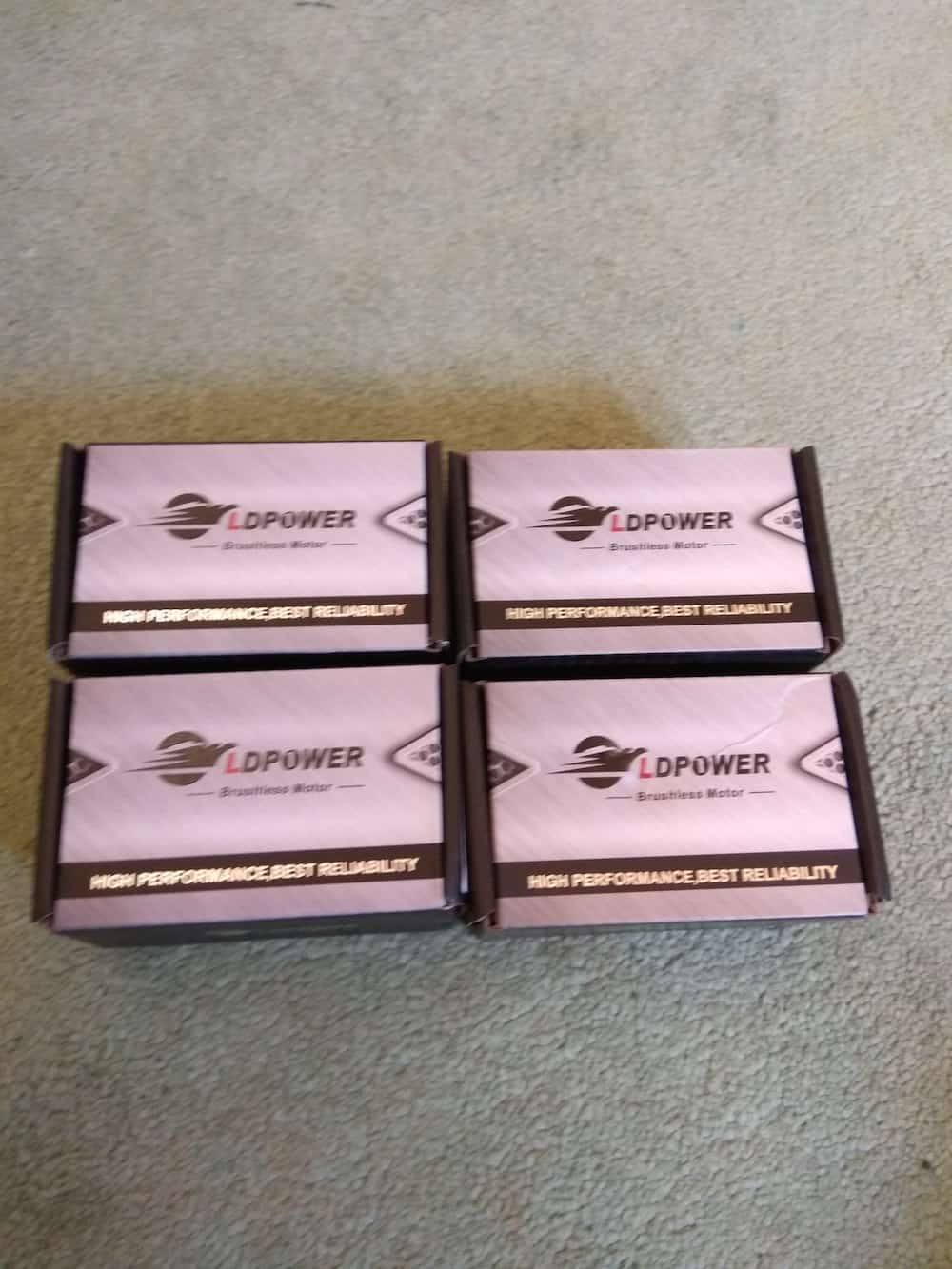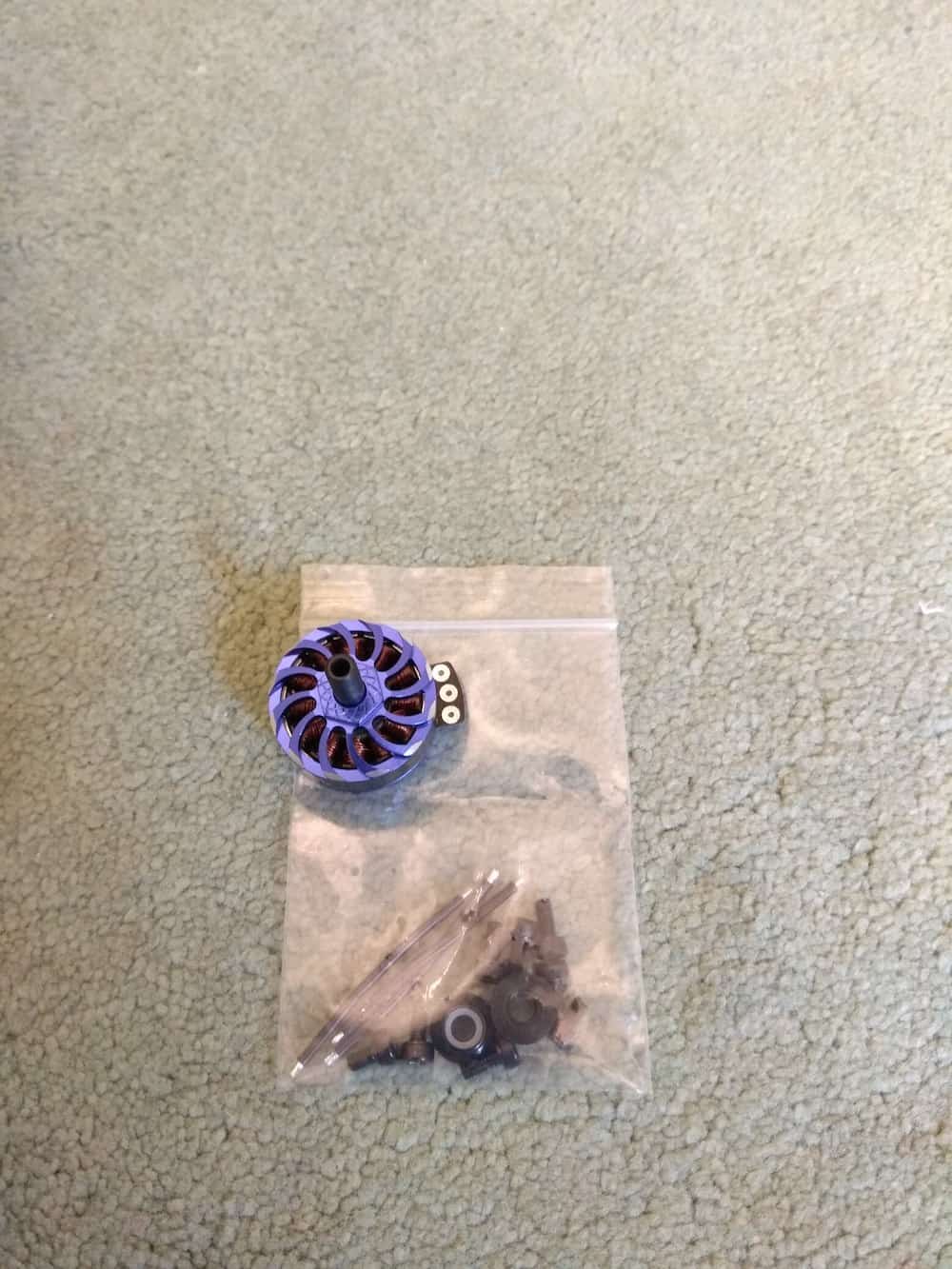 Check out this picture of the 2307s next to the RacerStar 2205s.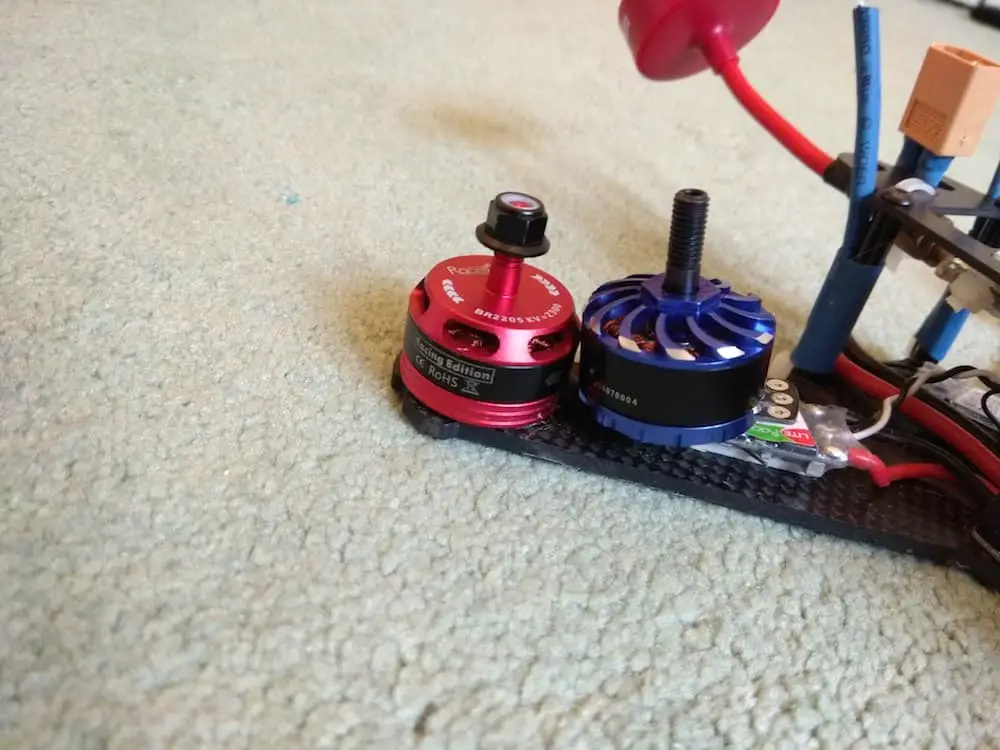 What's the point of such large motors?
The science behind motors is quite complex. If you want a more detailed explanation, Joshua Bardwell had a very good discussion with MiniQuadTestBench.com about how motors are getting bigger and with higher kV.
Generally speaking, the larger the motor's bell or stator – 23 is the diameter of the stator, and 07 is the height of the bell in this case – the more torque a motor has.
The more torque a motor has, the easier it can spin heavier and larger props.
The more kV there is, the faster the motor can potentially spin – and the more amps it will draw.
I first flew these motors expecting them to be huge amp suckers, but it turns out they're VERY efficient for the size.
At this moment, I only have DAL Cyclones to test the motor with, but I will send the motors to a friend and he'll fly it on his setup with his props for a second opinion!
The DAL Cyclones are thick, wide, heavy props – and these motors spun them like a champ! I was flying in quite a tight space(and first time flying there), so I was not able to get too aggressive on the throttle – but the lower to mid throttle range efficiency was amazing and there was really minimal voltage sag.
Unfortunately, I failsafed once, and in the second flight(same pack), I hit a tree and crashed 50 feet onto concrete, battery first. That pretty much ended my test flight.

From what I saw, though, these are super efficient in low ranges – though they'll probably draw a lot of amps in upper throttle ranges.
The motors were also very responsive and smooth, and the copter flew very nicely. I was running Betaflight 3.2 with the Dynamic Notch Filter and all other filters turned down to zero, and the motors came down only warm!
However, these motors are also very heavy – so if you're looking to save weight on an ultra-light racing build, these may not be the best choice.
For regular flying around and freestyling, though, I really liked them. The video below is me flying them around. I only got one pack in, and the crash broke the top plate and nearly destroyed my lipo. However, the point of the video is to keep an eye on the voltage level and how much it sags.
This was a 1300 mAh lipo – and for that much capacity, the motors performed beautifully. If you were to use a 1500 mAh lipo then you'd get even longer flight times. You may find the video itself is rather boring, since it's just cruising around at various levels of throttle.
The failsafe and crashes are funny, though 🙂
Build quality
Overall, the build quality of the motor seems really top notch. The motors arrived in 4 Emax-size boxes, but cardboard instead of plastic. This is good on LD Power because cardboard is much easier to recycle and decompose than plastic, and since getting in the hobby, I can no longer count how many tiny plastic baggies I've thrown away.
The bell feels nice and solid, and the shaft is hollow, which is supposed to be stronger than the solid shafts that motors used to have.
The fins on top of the bell are also quite nice, and have a really neat swirl design that looks cool. The windings inside are standard copper windings that you'd expect on most motors.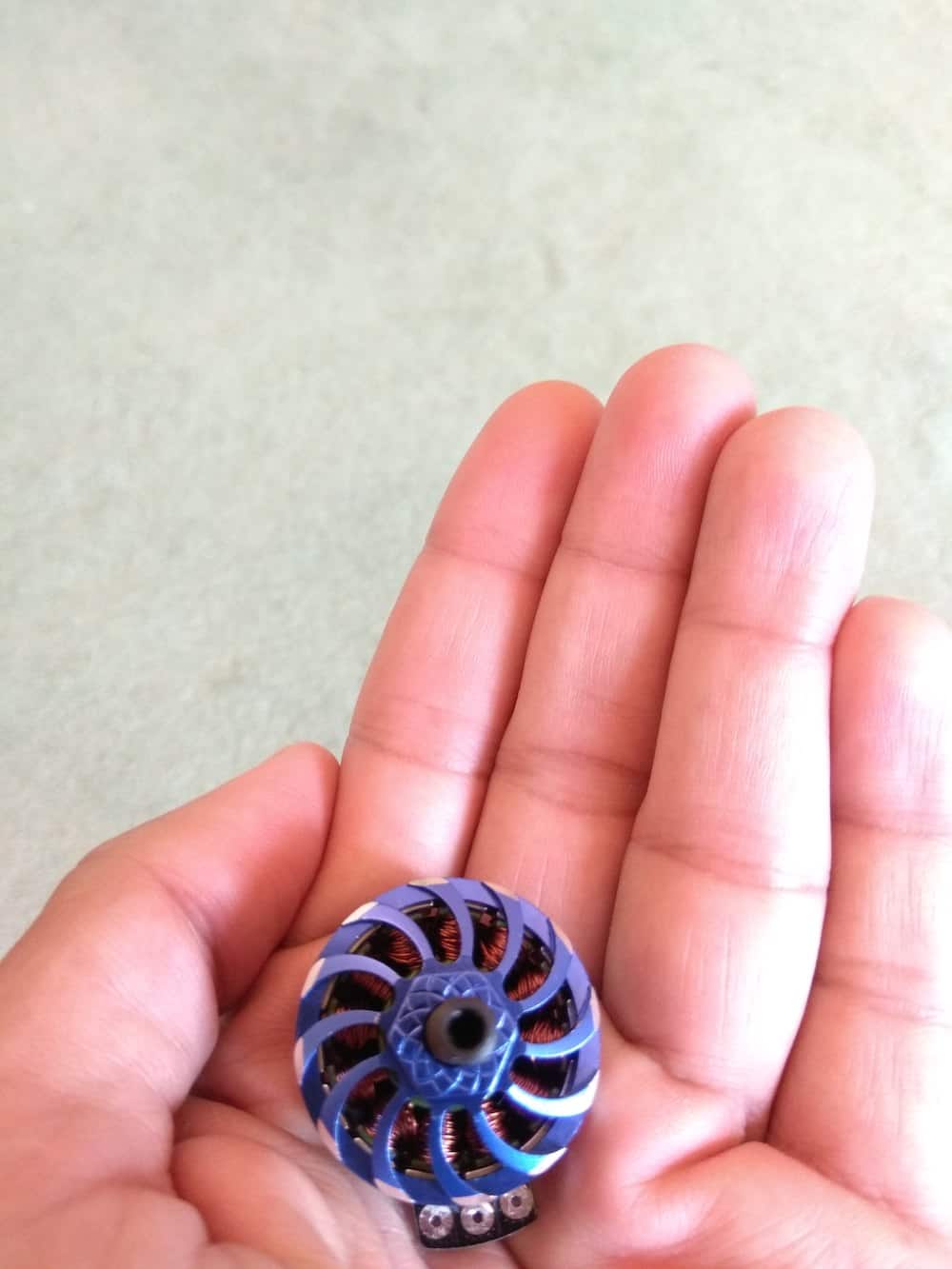 The shaft is held in place by a set screw, which was a good design decision – I would prefer the screws any day over those infernal C-clips. My only gripe was that the screw is a star shape instead of a hex shape, so you'll have to carry one extra kind of driver with you if you want to be able to open and clean the motors.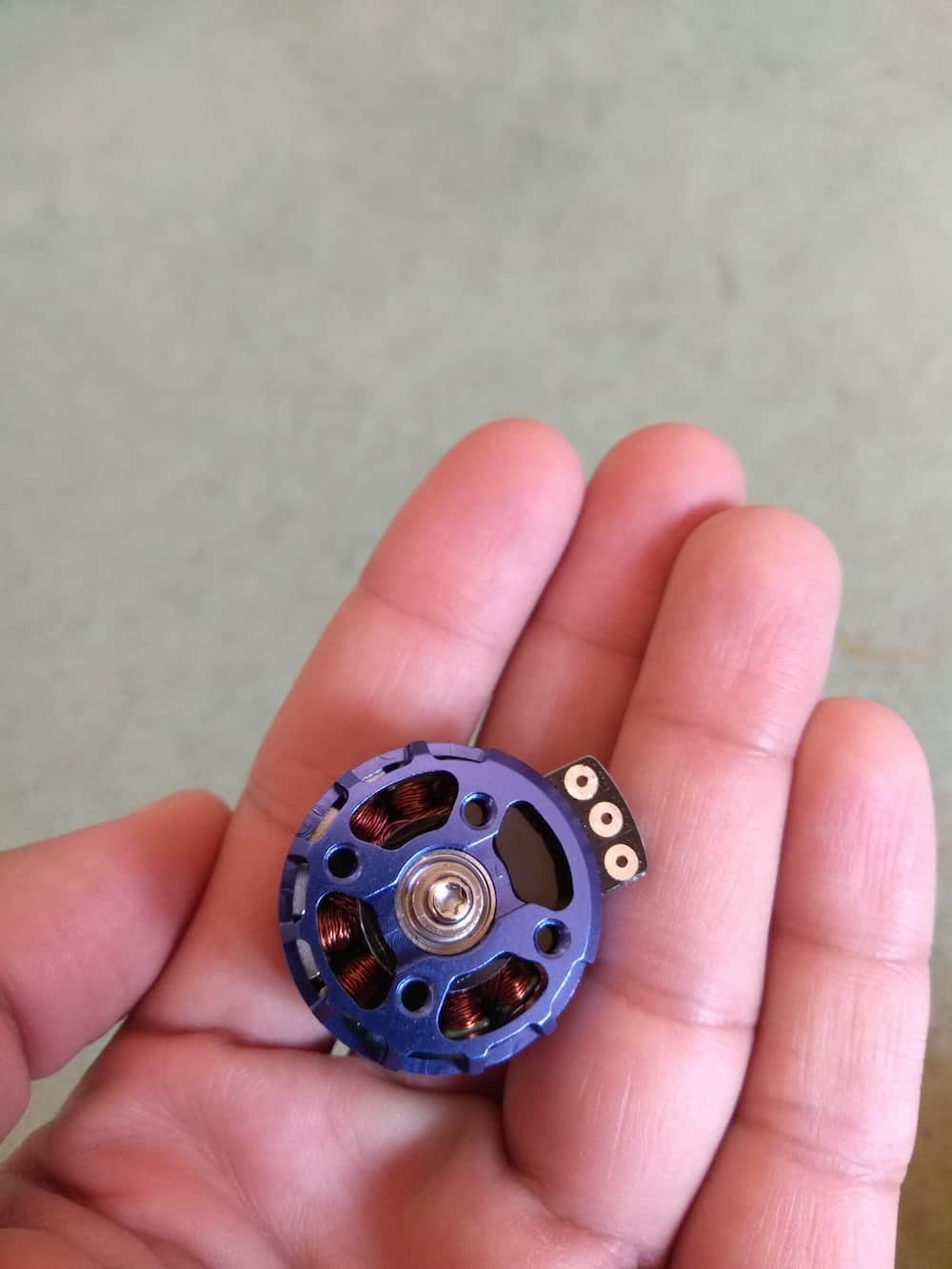 The magnets on these motors are insanely strong. As I was soldering wires onto the pads, my soldering iron tip kept getting stuck on the bell!
Instead of wires, you have solder pads on these babies. The solder pads felt a little flimsy and I could easily bend them with my fingers. I don't know if that's good because they're flexible and not brittle, or that's bad that they'll break very easily in a bad crash.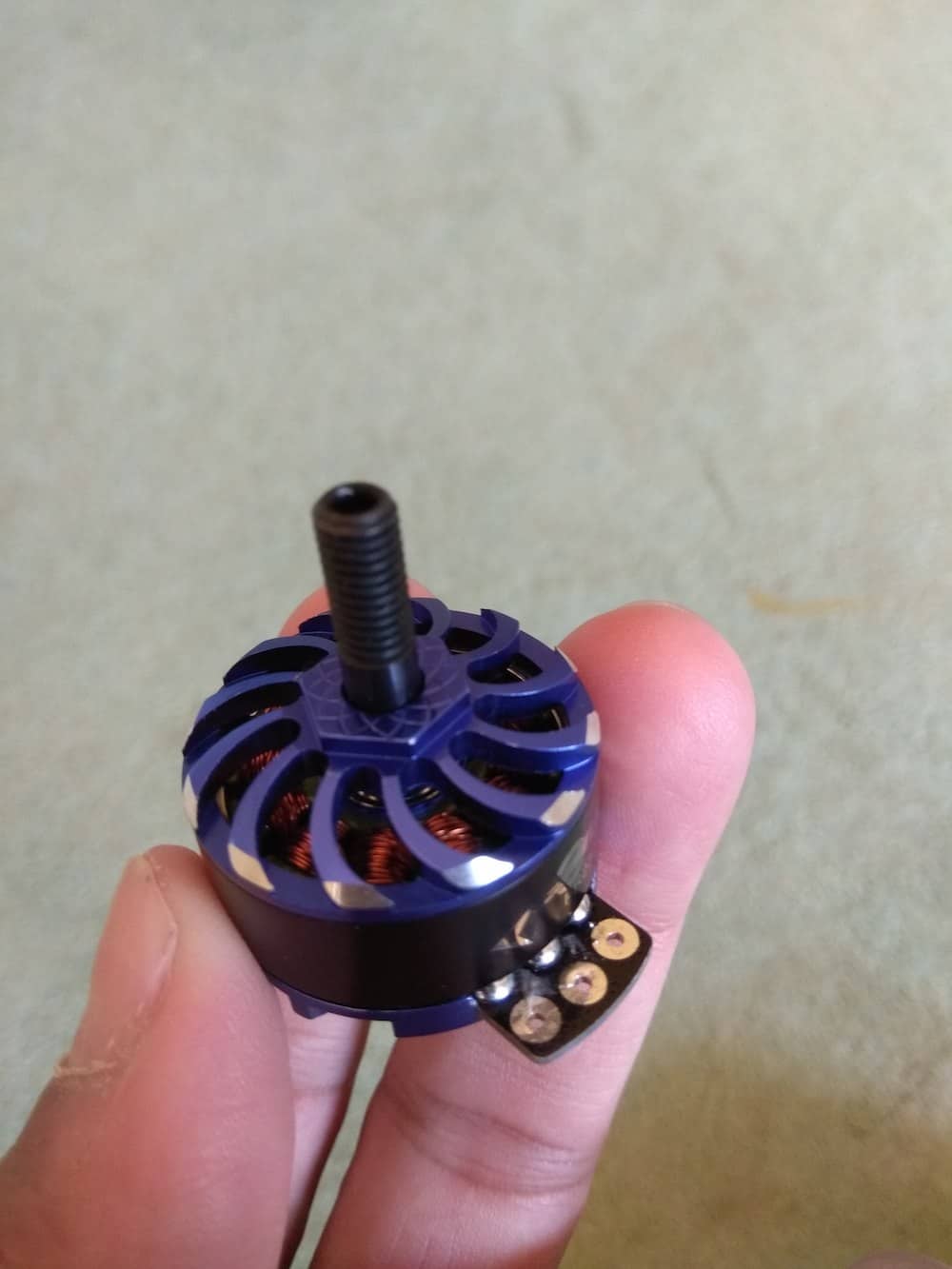 LD Power does include three wires with each motor, as well as 4 bolts(proper size for 4mm frames, I suppose you could use them on 5mm arms as well), and two nylock nuts.
The added wires is a good touch, since the build I was testing these out on had ESCs without motor wires, only motor pads – so I had to solder to both the wires and the pad. It wasn't too bad, though.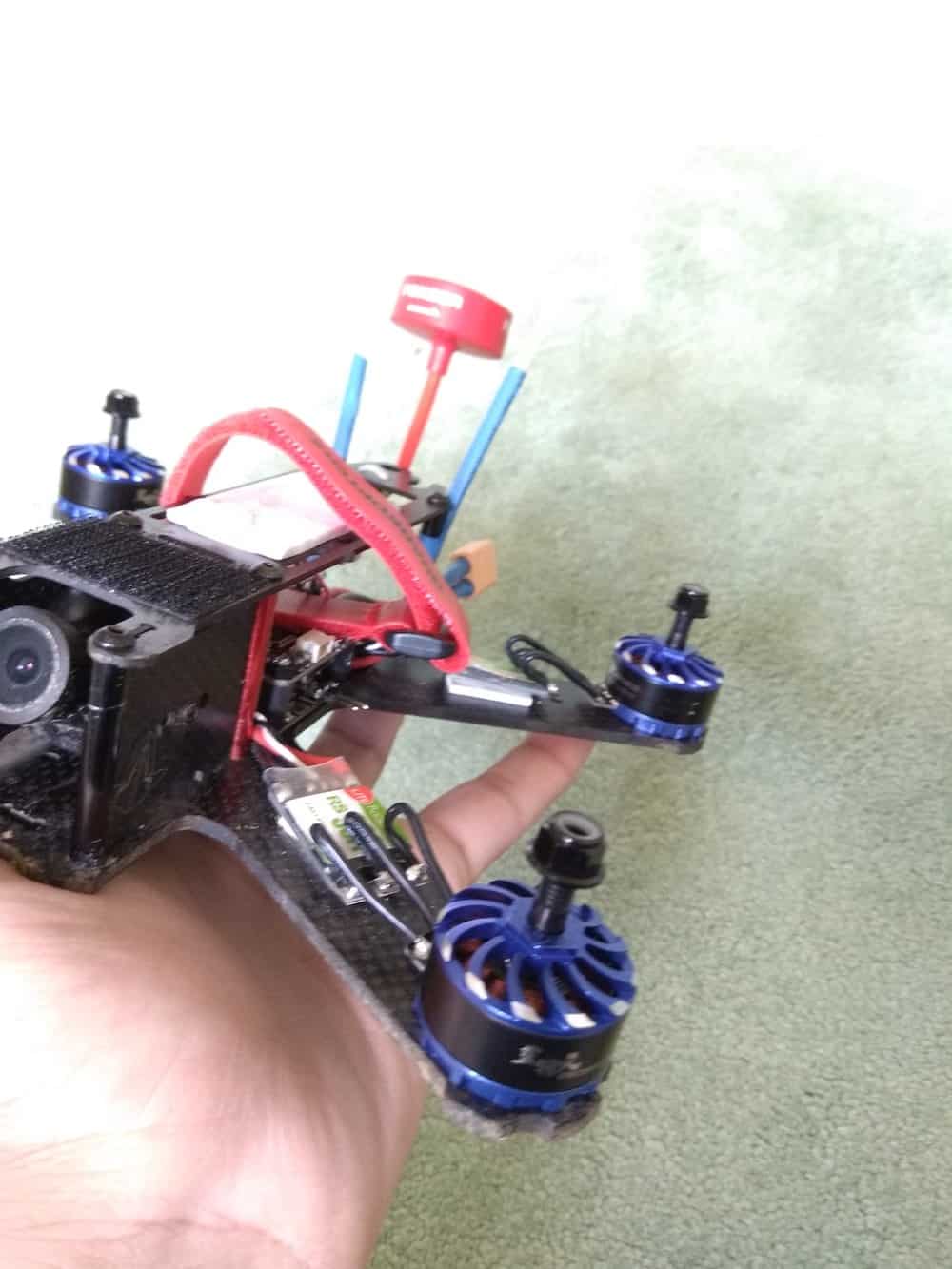 Note: The reason I've wired the motors up so funky is because I didn't want to shorten the wires unnecessarily before sending the motors to my friend for testing.
Final thoughts
I was actually quite surprised how well these motors performed. Honestly, I was expecting battery-melting amp draw and voltage sag, However, it was quite the opposite and flight times were respectable, and the motor was very responsive.
You could easily run 6 inch propellers on these and the motors would not even give them a second thought. It should be able to pull off tri blade 6 inch props, too, but you'd need a large battery capable enough of delivering the current.
The motors are a little bit costly, in the range of the Emax RS2205S series, but they seem to be good value for money as far as similarly priced motors go.