I've been a Tiny Whoop fan for a long time but I have never really had great luck with them. For some reason I was never really able to get the kind of performance I was seeing out of the awesome Tiny Whoop videos on Youtube by Mr Tiny Whoop himself, Jesse Perkins.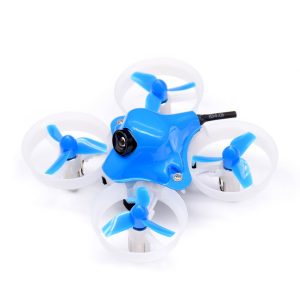 It would take at least 60% throttle or more to hover, and after one minute, I'd have to fly at nearly full throttle.
Another big issue was that I just could not for the life of me figure out how to accurately measure voltage. Basically I'd set a timer and fly, or I'd fly until there was no power left – but this is not such a great option considering the damage it can do to your batteries.
So when I heard about the Beta65S Tiny Whoop and the kind of performance people were getting out of it, I was intrigued and I picked one up!
Inside the box
In the box, you get just the Beta65S Whoop well packed with some foam and one LiHv battery. I used the included battery and it was fairly punchy, almost the same in my opinion as my LiHv Tiny Whoop 255mah packs.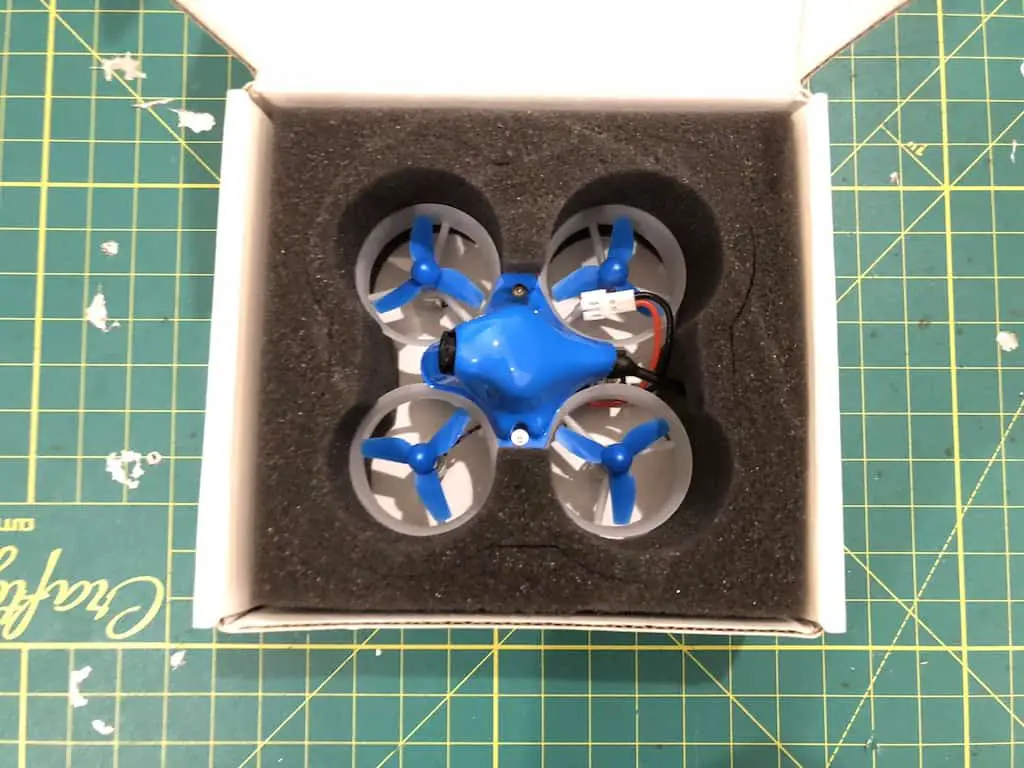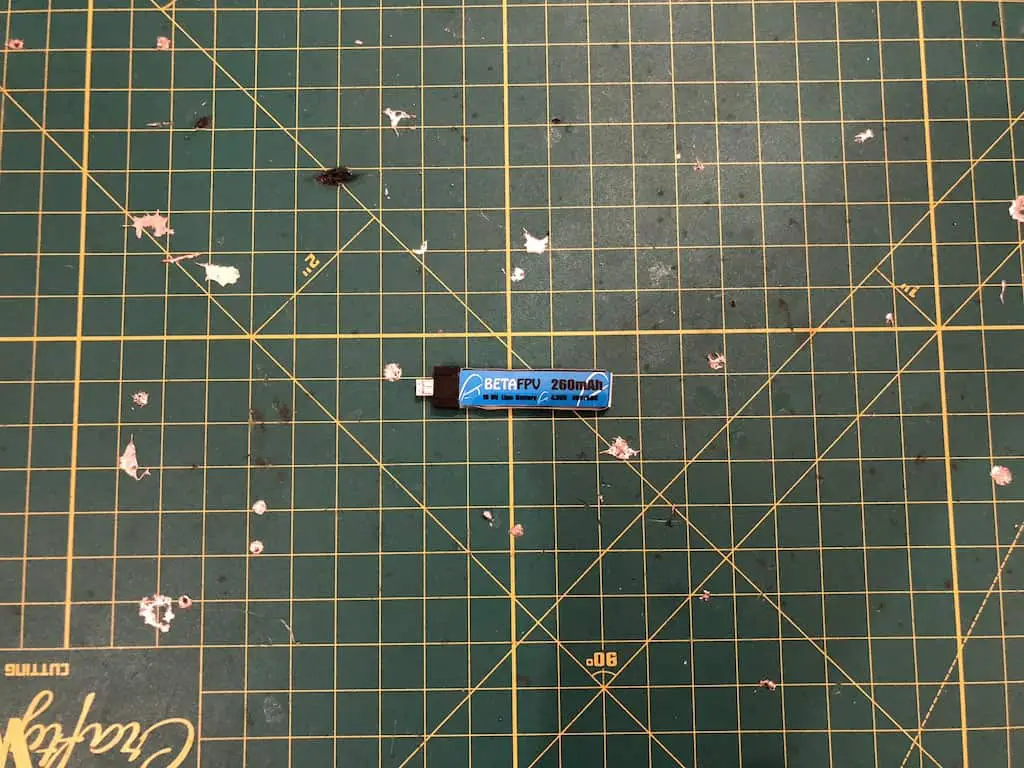 Design
The Beta65S looks like any other Tiny Whoop – and it sports a neat blue canopy to cover all of the electronics inside. It weighs in at 25 grams without the battery, which is very heavy compared to traditional Tiny Whoops(if there is indeed such a thing), but that is due to the larger 7×16 motors.
Original Tiny Whoops had 6×15 motors in varying kV – the Beta65S is an upgraded version with more powerful motors. Even though the motors probably add a few extra grams, the extra punch will more than compensate for the extra weight.
The stock motors are 17,500 kV which is the same kV as the Special Sauce motors – except these are 716 instead of 615, so you can expect it to really rip!
The frame is a reinforced frame similar to the Cockroach frame – which is a bit sturdier than the stock Inductrix frame.
Here it is next to my original Tiny Whoop which has the Inductrix frame.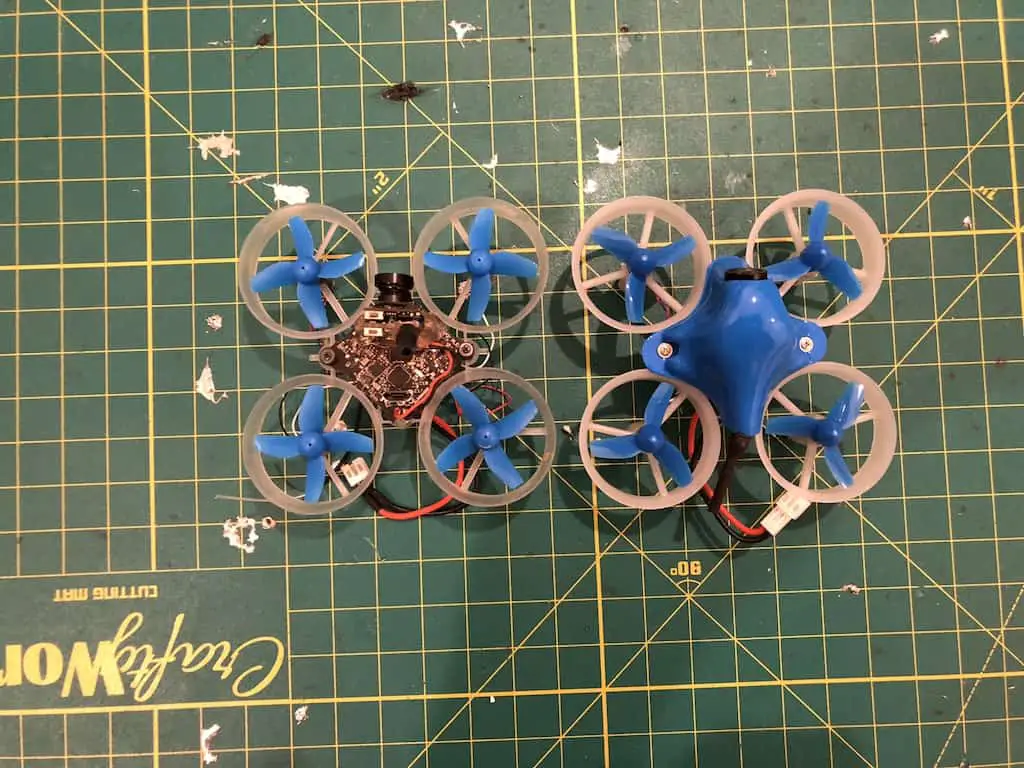 These Whoops can only be flown with the larger 230/255mAh batteries though, in my opinion. The smaller 205mah batteries just won't cut it anymore.
If you wanted to lose a gram or two, you could do away with the canopy and just have the bare electronics.
The camera is a BetaFPV 48 channel camera/transmitter combo with a dipole antenna. The transmitter is capable of 25 mW output, which is more than enough for a Whoop considering that you are not going to fly too far away with it. The dipole antenna is also more than sufficient for most flying.
The camera is at a bit of an angle – I'm going to say 15-20 degrees – so it's good for getting started with ripping right away!
You get three receiver choices: DSM, FrSky, or FlySky – a good thought from the Beta FPV guys since not everyone uses FrSky!
The pigtail is a PowerWhoop(JST PH 2.0) connector so there's enough gauge for current to pass through. The only thing is if you're upgrading from an original whoop with the original connectors, you'll need to invest in new batteries. But at $7 or $8 per battery, that's not going to burn too deep a hole in your pocket :).
The one issue I saw was that the MyLipo.de LiHv that I was using did not fit very tightly into the battery slot. It seemed there was a bit of play left, and perhaps that would influence the flight performance a little.
Finally, a great design touch is that the USB port and bind buttons are on the bottom of the Whoop – so you can configure and bid without having to remove the canopy! The motor wires also plug in to the bottom of the board so you don't need to remove the canopy to replace motors, either. This is huge!
Features
The Beta65S sports an F3 EVO flight controller which can run the latest version of Betaflight without any issues whatsoever. The biggest advantage by far of the Beta65S flight controller is the built in Betaflight OSD.
Now you can add a timer and voltage scale to monitor these two critical data in real time – something that was missing from the Whoop scene for a long time!
The 65S is not the only Whoop to have this feature – recently even other manufacturers have started to make their own OSD compatible boards, but considering this is built in to a bind and fly copter, it makes life really really easy.
Value for money
Just shy of $100, the Beta65S is superb value for money. You're getting a complete package – you literally just need your radio and goggles, and a few batteries. It's a little bit cheaper than the NewBeeDrone AcroBee kit, which is almost the same components…
…except the Beta65S has 715 motors and the NewBeeDrone kit has 615 motors.
I feel the motors make all the difference in the world here, and for the price, you really can't beat it.
Setup
The Beta65s was pre-configured right out of the box. I literally just had to bind it, make sure the arming AUX channel was correct, and start flying.
Binding is very easy – the bind button is conveniently located on the bottom of the board and easily accessible. Just power on(plug in USB) with the bind button pressed, put your transmitter in D8 mode and start the binding process.
Two seconds later it was done.
Since I ordered the FrSky version, the channels were already mapped correctly, too, which was a really nice touch.
Flight performance
I was completely blown away with how AWESOME this thing flew. Like seriously.
This Tiny Whoop almost flies and responds like a miniquad. It won't have enough power to catch itself from a huge drop, but it does have significantly more power than the Whoops of old.
In other Whoops I've built and flown, there almost never enough power to "catch" yourself after a drop, as I always end up bouncing off of the ground.
Not in this one. For the majority of my flying, I was only at 50% throttle and on acro mode, it completely ripped. I have never flown a Whoop so aggressively before.
Normally I don't keep my rates too aggressive with Tiny Whoops, but I added a profile where I increased the rates to match those of my acro quad just to see how snappy it was.
The key here I feel is the larger motors. which make all of the difference. These motors are PUNCHY and responsive, and I didn't even feel the sag towards the end of the battery as you normally would in a Tiny Whoop. From start to finish(until the OSD started reading 3.0 volts), I was pretty much at 50-60% throttle for super fast flight.
Here's a quick clip of me messing around:
Flying the Whoop in Angle mode
I was watching Joshua Bardwell's interview with Jesse Perkins and Jesse noted that a true "Tiny Whoop"(which he owns the trademark to) actually has the stock Inductrix FPV board, which is far more responsive and snappy in angle mode.
At that moment, I was like – what! Angle mode! Are you serious?
But Mr Tiny Whoop himself flies the Whoop in Angle mode, so I decided to give it a try. Here's me attempting a makeshift course:
Angle mode truly does feel better in a Whoop – it seems to allow even more precise control than acro mode – in which I would just always be correcting myself.
The Whoop doesn't quite have the power(and smoothness and responsiveness) of a miniquad, so Angle mode lets you really be precise with where you want the Whoop to go. In the video, I am able to go under the ping pong table without any issues every single time – I was not able to do this as easily in acro mode.
The gates are made with piping one meter long(so the diameter is 0.32 meters or just a little bit over one foot), and hitting a one foot gate is a complete breeze!
The base of the gate is this file which you can 3D print.
Conclusion
For the price I think this is an absolutely insane deal. I've built two Tiny Whoops and both fell short of my expectations – though perhaps I was expecting too much. Flight times were less than 2 minutes, and I'd be at full throttle within a minute.
The Beta65S seems to have combined the best of both worlds. It has the small design and light weight of a Tiny Whoop, and the relative power of a brushless quadcopter.
The motors are really aggressive and this thing will FLY AWAY if you push it, but if you're gentle with the sticks and use slower rates you can easily fly it indoors, too.
Convinced?